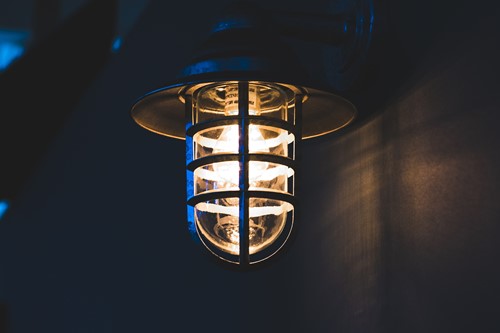 Photo by Malcolm Garret via Pexels
No matter how safe your neighborhood is, it doesn't hurt to take precautions against break-ins or thefts. Installing home security lighting is a highly effective way to deter intruders. This type of lighting also provides plenty of light for walkways and paths, making it safer for you and your family to walk around outside at night. Keep the following tips in mind for effective and efficient home security lighting for your house.
Consider Motion Detector Lights
Some security lights, such as flood lights, are too bright to have on all night. Adding motion sensors to these lights or having motion detector lights installed won't illuminate your home exterior the whole night. However, these lights can startle intruders by coming on when motion is detected. You can usually adjust the sensitivity of these lights, so that animals wandering around your yard at night won't keep setting them off. For ideal security, consider placing these lights on each side of your home.
Install Timers for Outdoor Lights
If you have outdoor lights that you plan on leaving on all the time, such as landscape lights or accent lights by your front door, consider installing timers for them. Having them set to a timer means you don't have to worry about remembering to turn them on. They also won't accidentally be left on all day and use up energy. You can set these timers so that they turn your outdoor lights on at dusk and turn them off at dawn. While you're installing outdoor timers, keep in mind that timers for indoor lights provide a good way to deter intruders when you're away on vacation. These timers help give the appearance that someone is home at your house.
Use Energy-Efficient Bulbs
When you have outdoor lighting that stays on all night, you can save on energy usage by switching to LED or CFL bulbs. Incandescent bulbs use up more energy, and they don't last as long overall. Replacing these with LED or CFL bulbs helps reduce your energy usage and the amount you spend on outdoor lighting, since they don't have to replaced as much.
Light Up Hiding Spots
When you're determining where outdoor security lights should go, look for any potential hiding spots that an intruder might use. For example, you can install landscape lights or uplights that shine on bushes where someone could lurk. You can also use outdoor lights to illuminate dark corners or areas of your property to discourage intruders from approaching your home. Keep in mind that any lights you install should be fully enclosed, so that intruders can't easily remove the bulbs.
If you're looking for a new home in a safe neighborhood, please contact us.